Sample screenshots
Return to homepage

Below are some screenshots from the EngineCheck Pro software in use:

Fault code and Freeze Frame data display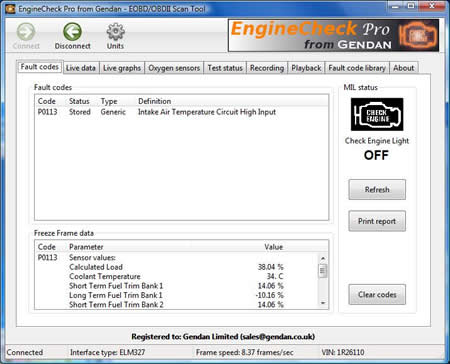 Read engine fault codes from the car, along with the freeze-frame data associated
with them (snapshot of engine sensor values). Clear the fault codes (to switch
off the MIL/Check Engine light) and print customer reports.

Print fault code reports for customers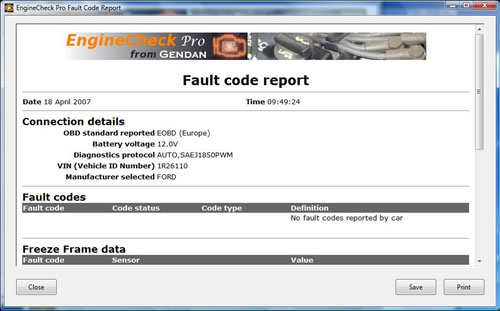 Example of fault code report for customers - reports can be printed or saved for later review.
View live engine information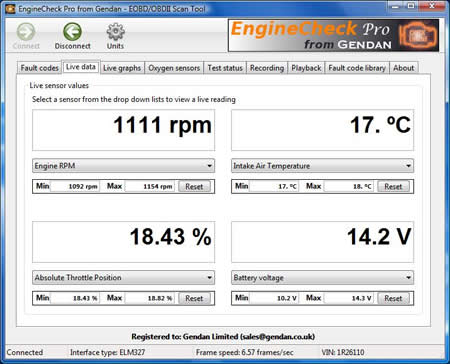 View live engine sensor data in numeric form. Minimum and maximum values are also shown
to help with analysis of data.
Graph live engine information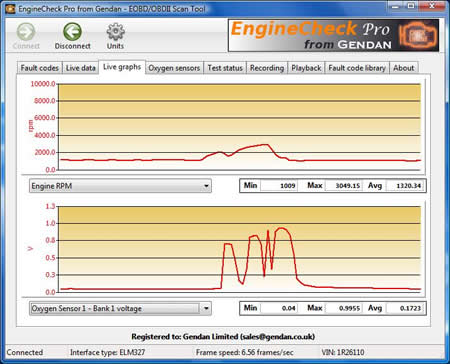 View live engine sensor data in graphical form. Minimum, maximum and average values
are also displayed to help with analysis of data.
View oxygen sensor test results and live readings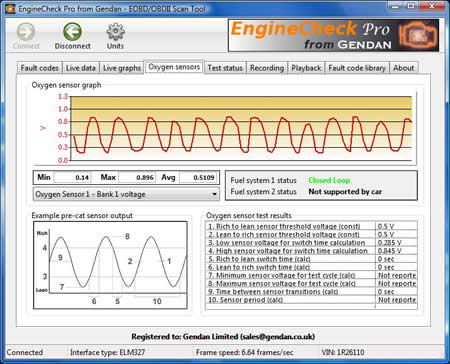 View live Oxygen Sensor readings and their test results. Fuel System status is shown
to help indicate whether system faults are present and whether the car is relying on
Oxygen Sensor output.
View on-board test and fuel system status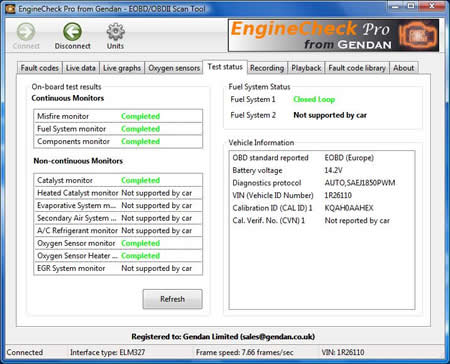 Vehicle test status information and car technical information,
including VIN, CAL and CVN readings.
Record live sensor values and save to file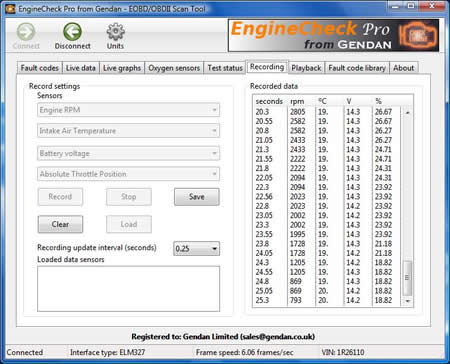 Record data from sensors and view either on the in-built playback graphs or export
to a file to read in other applications.
Review recorded sensor values in graph form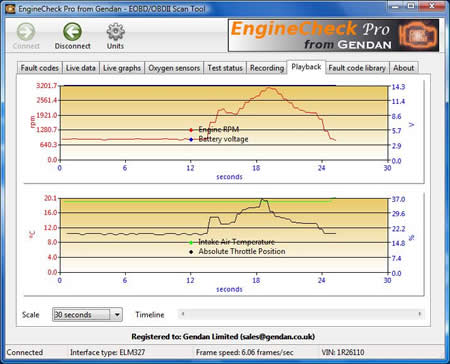 In-built viewer for recorded data with adjustable time scale.
Built-in fault code definition library of over 16,000 codes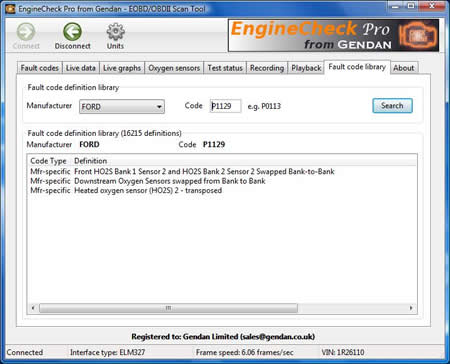 Fault code library providing direct lookup of over 16,000 code definitions.
Return to homepage