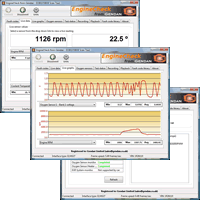 If you already have an ELM interface lead (ELM320, ELM322, ELM323 or ELM327) and would like to test EngineCheck with it before you buy, please let us know your details and we'll send you a copy of our EngineCheck LE (Lite Edition) software free.
EngineCheck LE is a cut-down version of our EngineCheck software, but will connect up to your interface and your car to demonstrate the features that are available.
If you would like to try the software, please complete the software request form.
Your email address will only be used to send your download and activation details, and to inform you of updates and upgrades available for your software.
We will not use it for any other purpose, and will not distribute it to third-parties.